Brochure Design and Print for Pharmacy Supplies Company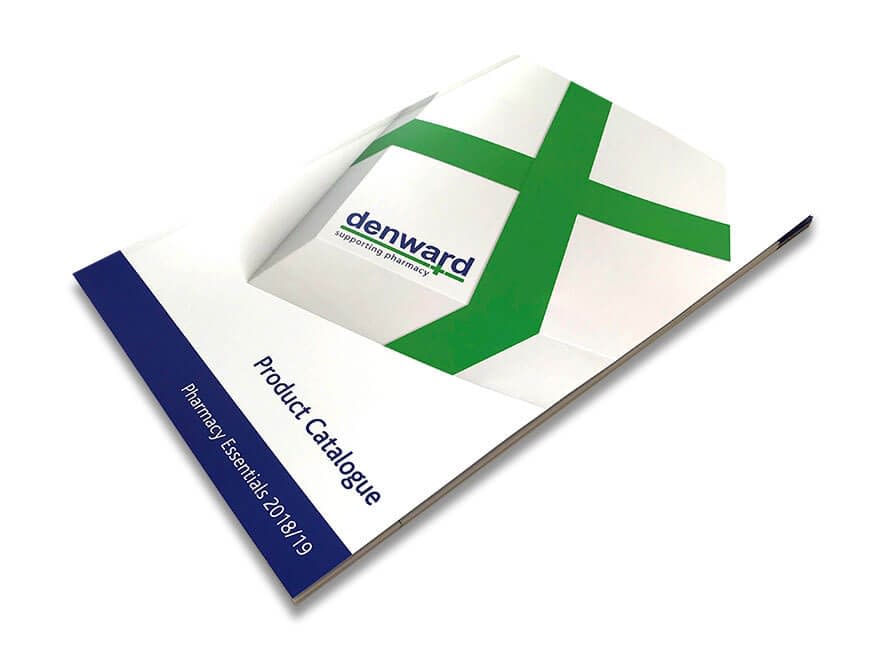 "A vital marketing tool"
The Denward Pharmacy Essentials brochure is now on its third issue. The publication is a vital marketing tool which helps Denward Manufacturing – the pharmacy equipment manufacturer – promote its products. Exubra, the Essex brochure design specialists, were charged with the task of designing and producing the publication, which would be used to communicate directly with Denward Manufacturing's key target audience.
Getting it right
The brochure needed to contain a large range of products within its pages, while offering an uncluttered design which allowed for easy reference. In order to achieve its objective of being marketing collateral that prospective clients would retain and browse through, rather than discard, the brochure needed to exhibit a professional and high quality look. The publication also had to represent Denward as a brand, particularly to readers who might not be familiar with them.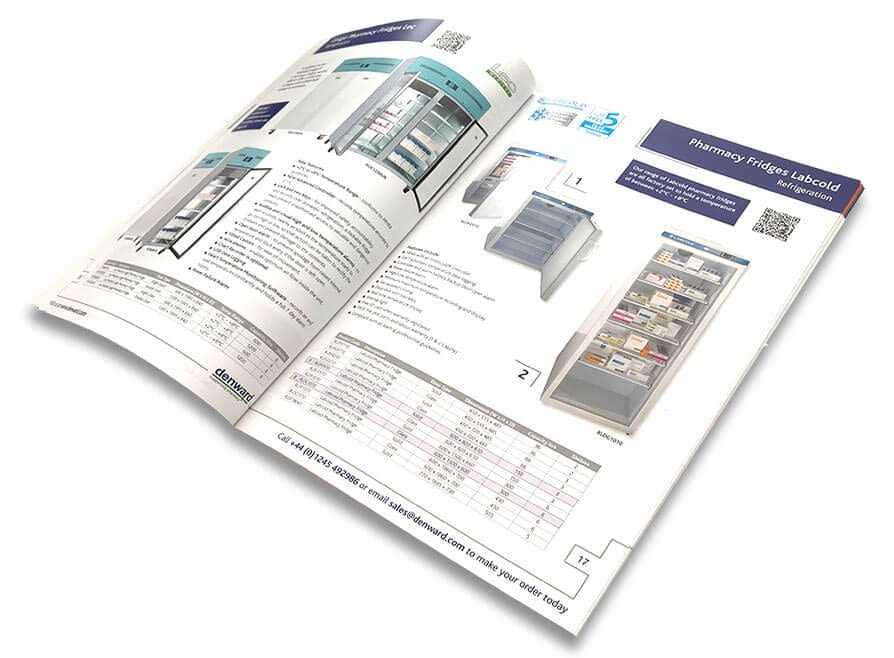 Ticking all the boxes
Exubra began the brochure with a mission statement from Denward in order to introduce the organisation to readers, before leading on to a contents page which breaks the brochure up into easily identifiable sections by using colour coding.
Each page was designed to allow for white space to encapsulate each featured product, allowing them to be individually identified. Product detail tables and clear labelling enable the reader to drill down on the product specifications with ease.
The brochure was printed with 250gsm silk art stock for the cover and 120gsm silk art stock for the text pages. Silk art lets the light be absorbed by the paper and presents a smoother finish. The brochure was finished with a PUR bind to give it the strongest spine and increased flexibility and Matt Lamination to the cover to give it durability.
A brochure to be proud of
Thanks to the Essex brochure print experts Exubra, Denward now have a Pharmacy Essentials brochure which can be used as a highly effective marketing tool to win new business. The brochure is perfect for handing out at exhibitions, direct marketing and client meetings, and can act as a useful point of reference for potential customers who want to browse through a range of pharmacy equipment.
Click here to find out more about our Brochure and Catalogue Design and Print Services.